Thank you for confirming your request to get our free report
We want to make sure we have your permission to send you our free report so please check your email and confirm the request in the email from David Henry and it will be delivered in the next couple of minutes
​Whilst you wait why not test drive our powerful app for just $1
Set up is quick and easy following our video tutorials and you can be ready to send your first campaign in less than 20 minutes from now
Our trial license allows you send unlimited campaigns and create unlimited lists with no list verification for imported subscribers and you get a full 14 days access to really put the app through its paces
Advanced License
$37 per year
Store up to 20,000 subscribers
Send Unlimited Campaigns
Includes:
Updates and Upgrades
12 Months Support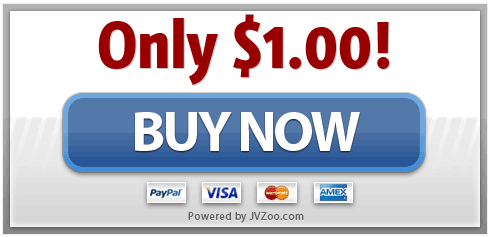 Love it after 14 days and we will process the payment of $37 for the first 12 months service, if its not for you simply cancel the subscription in JVZoo or send us a support ticket and we will ensure the payment is not debited
Its got to be worth $1 just to see the sheer power of this app and what it can do for your business and for the equivalent of just $3 per month paid in advance it's got to be the investment of the year
​We include all of the premium features in our trial as standard​​
Import subscribers
Single or double opt in
Add custom tags to personalize
Automatic unsubscribe links
Merge lists
List automation
Create embed codes
Load your own CSS and JS files
Set up automatic redirect to OTO
Edit and customize list pages
Add actions on campaign opens
Send a welcome email
Automatic confirmation emails
Drag n drop campaign editor
Send plain text of html and plain text
Choose from over 30 html templates
Create groups
Add random content to campaigns
Personalize subject and email copy
Automatic bounce processing
Automatic complaint processing
Add suppression lists
Add email blacklists
Automatic list cleaner
Send test campaigns
Send Individual campaigns
Send campaigns set to future
Send unlimited follow up messages
Use RSS/JSON feeds in campaigns
Import/Export Lists, subscribers
Full campaign stats and reports
Subscribe/unsubscribe reports
12 pre-configured SMTP servers
Validate sending domains in the app
Add unlimited SMTP servers
Add unlimited domains
Get Started Now for Just $1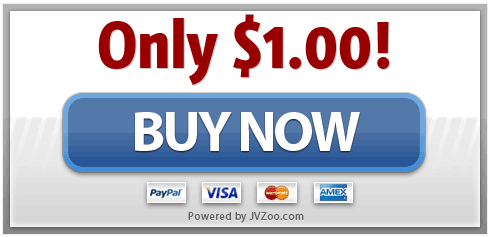 You Have No Risk
With our 30-day
Unconditional Money Back Guarantee
We're willing to take all the risk because we know this app delivers results
You have a full 30 days to put the app to the test after the 14 day Trial and if for any reason you are not delighted with the results just let us know and we will issue a full prompt refund with no questions asked
​

​Frequently Asked Questions
Why is this an annual fee?
To ensure we keep our servers and systems up to the very latest standards we do need to invest heavily in our monthly infrastructure
Paying an annual fee ensures we can do this and provide our customers with outstanding service and support
The management fee paid annually is automatically paid via JVZOO on the anniversary of the purchase, but this can be cancelled at any time and we guarantee the annual cost will never increase more than the cost of the original license
I am not technical, is this easy to set up
Yes, we have made it copy and paste simple. All you need to do is copy some code we provide and add it to your hosting records following our easy to follow video tutorials
The app can be set up and ready to send emails in less than 20 minutes and remember this set up is only required once
Do I need hosting to install the app?
No, we host the app, so you don't need to host or install anything. You do need hosting to send emails using your own SMTP server
Do I have to pay any additional fees?
No, the cost today includes all future updates, upgrades and support for 12 months and this is renewed automatically each year should you wish to continue to use the system
Do you provide any support?
Yes, we have an excellent support desk who will look after you to make sure any issues or questions are answered promptly. We do aim to reply to all tickets within 12 hours 7 days per week from our UK offices
What about future updates, are these included
Yes, we include all future updates and upgrades for the duration of your license
What does the 30-day money back guarantee include
Quite simply if you want a refund for any reason within 30 days just open a support ticket and let us know and we will issue a prompt refund normally within 24 hours
Can I upgrade to the bigger license after my trial?
Yes, we provide a link in the members area to upgrade the license from the advanced version which allows you to store up to 20,000 subscribers to the Enterprise License which allows you to store up to 100,000 subscribers
Which SMTP relay servers does this app integrate with
We have full API integration with Amazon SES, Sparkpost, Sendgrid, Mandrill, Mailjet, Sendmail, Leadersend, PHP email, Tipimail, Mailgun, Elastic Email, MailerQ
Do you provide any set up and user guides?
Yes, we provide a member's area and you can find lots of great resources to help you get the most out of email marketing. You will also find detailed set up and user guide video tutorials and typically you can be set up and ready to go in less than 10 minutes
Can I really save a lot of money by switching from my monthly service?
Yes, for sure, you can send a few thousand emails for free using your own hosting SMTP servers and up to 8k per day using the free allocation of up to 6 specialist providers which would cost hundreds of dollars alone if you purchased these email sends directly.
For bulk sending you can send 100k emails using some of the worlds most advanced platforms from just $9 so there is no real comparison to services like aweber and Get response who charge substantially more with a far inferior delivery
Can I send emails from a shared hosting?
The simple answer is Yes but with some provisions.
Because the hosting is shared you are sending your emails from a shared server with hundreds of others so the chances of getting blacklisted is very high
The other issue is you cannot always validate and verify your own domains so its impossible to start to build your senders reputation which as we hope you now appreciate is key to getting the best delivery
The best solution if you currently have shared hosting is to switch to a small VPS which can be around the same cost but provides a dedicated IP and the ability to add records to verify your domains