​
Not all autoresponders are built the same...
Read on to find exactly why...
Over 3,000 customers have chosen to move their email marketing solution to InboxingPro in the last couple of months
Here's a few reasons why...
It's a simple process that gets Guaranteed results...
​

Create lists, import up to 100,000 subscribers with no list verification, set to single/double opt in and set up redirects to your OTOs in a couple of clicks
Click the image to view full size
​You are not limited in designing your own opt in form codes and you can customize as you want, load in your own CSS and JS files to make your forms look amazing
​​If you use a page builder, simply create your opt in list code in the app and copy and paste in to the page builder squeeze page without any further editing requirements
​
Create great looking emails and newsletters using our drag n drop html editor. Create templates to use for future which can automatically include your unsubscribe link, company address and website URL to comply fully with the Can-Spam act
Click the image to view full size
Create eye catching newsletters using a choice of over 30 professionally designed pre-loaded email templates based on themes, seasons and business types for increased conversion
Click the image to view full size
100% Responsive for Mobile
The app is 100% responsive and can be accessed from any device to send campaigns and check reports.
Emails are delivered faster and with more success when they are smaller to suit the device, InboxingPro automatically optimises all campaigns and delivers a perfectly formatted campaign to any device which is essential with over 40% of your target audience opening your emails on mobile devices
You decide how you want to deliver your emails using a choice of 3 powerful options
​Getting Started Sending A Few Thousand Emails Per Day Using Your Own Hosting SMTP Is A Perfect Way To Get Up And Running Fast, Sending Emails For Free That Reach The Inbox
Ready To Scale From Sending A Couple Of Thousand Per Day But Don't Need To Send More Than 8000 Emails Per Day Yet?
​We have tapped into this GOLDMINE and developed the world's most intuitive server technology that allows you to send up to 8k emails per day using FREE ACCOUNTS at 6 of the world's leading email service providers without EVER exceeding the daily allowance​
Connect up to 12 of the world's leading email services providers using pre-configure APIs and templates
If you can copy and paste you can connect your accounts in minutes
Check out the specialist providers below who collectively send over 80% of the worlds non spam email
Track Clicks, opens, unsubscribers and bounce rates
Click the image to view full size
Get full reporting data including analytics and Google IP locations
Click the image to view full size
​We have made it as simple as possible to set up the app and the entire process takes less than 10 minutes following our set up and user guide video tutorials in the members area
You can grow at your own pace, as marketers, we are all at different levels, so we have designed the app to grow as you grow
It's totally newbie friendly but can also do the heavy lifting so it doesn't matter if you are sending 1000 emails or you are sending 1 million, InboxingPro has the capacity to provide a seamless, professional service
You do not need to be a designer to create beautiful newsletters and emails, we provide a drag n drop html editor that anyone can use regardless of experience
You do not need any technical knowledge or experience, if you can follow a simple video tutorial and copy and paste basic information, you can be set up ready to send your first campaign in minutes​​

Automatically Improve your Sender Reputation with Inboxingpro and get more emails delivered where it matters, in the inbox!
Email Service Providers give every domain name that sends email a score.
Emails get to the inbox when the sender reputation is high.
You will build up your own domain score as you grow because you and you alone is in control of your own domain reputation.
You can send from unlimited domain names using just 1 server if you wish
Ensure all of your email copy is Can-spam compliant with a simple spam checker provided in the members area to ensure every email passes the test BEFORE YOU SEND IT which in turn improves your score further
No need to carry on with hope and pray email marketing, with InboxingPro you are in total control of your sending servers, brand reputation and email copy to ensure you always send spam compliant campaigns
Here is an example of the sender score for our PLR Membership site PLR Profits Club
The best possible score you can achieve is 100 and we are classed as a "Very High Sender" but still manage to get a score of 99 and it really doesnt get any better than this
It is impossible to get any acceptable score above 80 UNLESS YOU CAN AUTHENTICATE YOUR DOMAIN AND PASS THE 3 VALIDATION REQUIREMENTS PROVIDED AUTOMATICALLY IN THE INBOXINGPRO APP
InboxingPro is a fully featured end to end solution with nothing left out and provides a professional email marketing solution for marketers at all levels
Be 100% confident that all of your email campaigns automatically pass the spam checker authentication process to ensure maximum Inbox deliver
Here is 1 of our emails processed through the spam checker.
As you can see, the score is near prefect and marked down fractionally only because of the amount of content in the actual email
It's a fact, gaining a good sender score and creating and sending email campaigns that are 100% can spam compliant really does make a huge difference to your chances of getting your email delivered
If you do email marketing or intend to start, doesn't it make sense to put the right system in place at the start to help you achieve this on complete auto-pilot
I am sure you can now see exactly why emails that automatically pass the 3-stage verification process and obtain a trusted sender reputation enjoy a far better delivery rate.​
Let our rock-solid servers take the load to deliver more of your emails to the inbox and say goodbye to monthly fees forever!
It's a complete, ingenious solution...
There is absolutely no other autoresponder available anywhere with no monthly fees that can possibly compare with InboxingPro at any cost
A few other important considerations to take on board (and why our unique paltform gets outstanding results)
We help you achieve your goals and provide a premium service you can bank on and one that we are incredibly proud and passionate about
You can send from unlimited domain names which enables you to build your brands sender reputation
Unlike some other autoresponder systems around that sell ads on your email to help reduce the costs, all your emails will always be from YOUR website not ours
All the links in your emails will be through YOUR website.
When users share your emails on social media it will be on YOUR website giving your brand the SEO benefits from social sharing.
We guarantee to NEVER add any form of advertising to any of your emails, so your branding is always consistent throughout
Email Headers Matter massively and this is a big factor in validating sending domains.
Unlike many other providers, your email header will show from your domain (sent via yourdomain.com instead of sent via the email service provider as some others do)
Ready to get started
We are delighted to provide a full 14-day access to our advanced license for just $1
That's right, you get instant access and unlimited everything for up to 20,000 subscribers for just $1
Love it after 14 days and pay just $37 for 12 months access which includes full support, updates and upgrades
Click the link below for Instant Access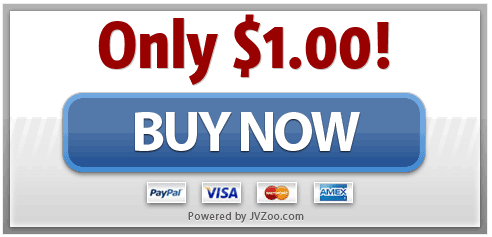 This is a genuine opportunity not to be missed!
We provide a solution for marketers at all levels
If you are new and just getting started you can start to build your list for FREE and send thousands of emails each day using your SMTP hosting
If you currently have a list hosted with a monthly service, remember you are paying them based on how many subscribers you have NOT on the number of emails sent
Instead of deleting the subscribers that didn't open your emails for a while (Around 80%) simply import them to the app and send for free saving you hundreds of dollars per year with reduced fees
You can easily scale to start to take advantage of the extremely valuable free allocation of emails using the 3rd party providers worth hundreds of dollars per month!
If you send more than​​​​n 8000 emails per day connect to a specialist 3rd party service using our copy and paste templates and send your bulk emails for as little as $9 per 100,000 AND GET NO DOWNTIME GUARANTEED
You Have No Risk
With our 30-day
Unconditional Money Back Guarantee
We're willing to take all the risk because we know this app delivers results
You have a full 14 days to put the app to the test and if for any reason you are not delighted with the results just let us know and we will cancel the license with notrhing more to pay
To get started please click the link above to make the payment and we will send you login details by return to register the app from the private members area where you will find lots of video tutorials to get the most out of the app
Frequently Asked Questions
Why is this an annual fee?
To ensure we keep our servers and systems up to the very latest standards we do need to invest heavily in our monthly infrastructure
Paying an annual fee ensures we can do this and provide our customers with outstanding service and support
The management fee paid annually is automatically paid via Warrior Plus on the anniversary of the purchase, but this can be cancelled at any time and we guarantee the annual cost will never increase more than the cost of the original license
I am not technical, is this easy to set up
Yes, we have made it copy and paste simple. All you need to do is copy some code we provide and add it to your hosting records following our easy to follow video tutorials
The app can be set up and ready to send emails in less than 20 minutes and remember this set up is only required once
Do I need hosting to install the app?
No, we host the app, so you don't need to host or install anything
Do I have to pay any additional fees?
No, the cost today includes all future updates, upgrades and support for 12 months and this is renewed automatically each year should you wish to continue to use the system
Do you provide any support?
Yes, we have an excellent support desk who will look after you to make sure any issues or questions are answered promptly. We do aim to reply to all tickets within 12 hours 7 days per week from our UK offices
What about future updates, are these included
Yes, we include all future updates and upgrades for the duration of your license
What does the 30-day money back guarantee include
Quite simply if you want a refund for any reason within 30 days just open a support ticket and let us know and we will issue a prompt refund normally within 24 hours
Can I upgrade to the bigger license after my trial?
Yes, we provide a link in the members area to upgrade the license from the advanced version which allows you to store up to 20,000 subscribers to the Enterprise License which allows you to store up to 100,000 subscribers
Which SMTP relay servers does this app integrate with
We have full API integration with Amazon SES, Sparkpost, Sendgrid, Mandrill, Mailjet, Sendmail, Leadersend, PHP email, Tipimail, Mailgun, Elastic Email, MailerQ
Do you provide any set up and user guides?
Yes, we provide a member's area and you can find lots of great resources to help you get the most out of email marketing. You will also find detailed set up and user guide video tutorials and typically you can be set up and ready to go in less than 10 minutes
Can I really save a lot of money by switching from my monthly service?
Yes, for sure, you can send a few thousand emails for free using your own hosting SMTP servers and up to 8k per day using the free allocation of up to 6 specialist providers which would cost hundreds of dollars alone if you purchased these email sends directly.
For bulk sending you can send 100k emails using some of the worlds most advanced platforms from just $9 so there is no real comparison to services like aweber and Get response who charge substantially more with a far inferior delivery
Can I send emails from a shared hosting?
The simple answer is Yes but with some provisions.
Because the hosting is shared you are sending your emails from a shared server with hundreds of others so the chances of getting blacklisted is very high
The other issue is you cannot always validate and verify your own domains so its impossible to start to build your senders reputation which as we hope you now appreciate is key to getting the best delivery
The best solution if you currently have shared hosting is to switch to a small VPS which can be around the same cost but provides a dedicated IP and the ability to add records to verify your domains